Michael Scheffres, President
Michael has 35 years in the laundry service business. He graduated from Bradley University in 1971 with a Business Administration degree. He has held various positions in his career including: Property Manager, Vice President of Sales and now Owner. Michael believes in service and integrity and takes pride in what he does for his clients. He says "We do not walk out of a building unless everything is perfect!" His passion for his job and the business is well-known and a major asset for the company.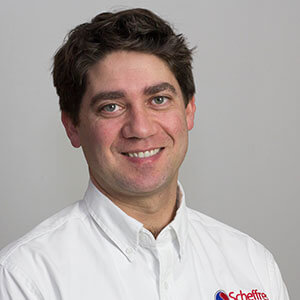 Joe Scheffres, Executive Vice President
Joe was a two-year high school all-met golfer at The Landon School. He was a four-year starter for James Madison University including team captain during his junior and senior years. He graduated JMU with a major in Sports management and a minor in Business. He is now focusing on a career in the laundry service business following in the footsteps of his grandfather and father.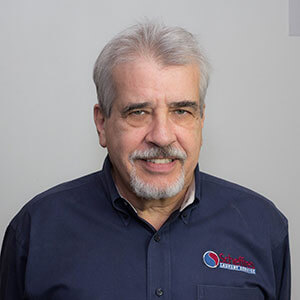 Jeff Friedman, Vice President
Jeff graduated from the University of Maryland and has 28 years of laundry industry experience in the Washington, D.C. area. His past responsibilities have included sales as well as management. Jeff is Vice President of Sales and would welcome the opportunity to discuss your laundry needs with you personally.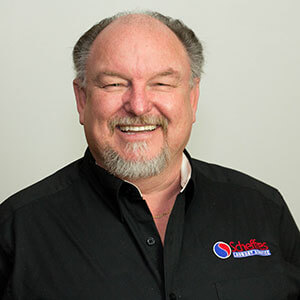 Danny Wink, Director of Operations
Danny has worked for 35 years in the laundry industry holding various management positions including: Installation Manager, Service Manager, Parts Manager, Fleet Manager, Customer Service Liaison and Sales.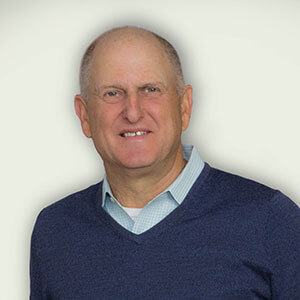 Ron Bubes, CFO
After graduating from the University of Maryland in 1978, Ron started in the uniform rental and linen supply industry, where he was until 2012. The last 15 years, he was the President of Linens of the Week. Upon the sale of the business, he began working at Scheffres Laundry as the CFO in 2013.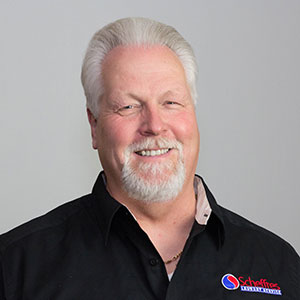 Paul Small, Installation Manager
Paul has been in the laundry industry over 25 years and has held various positions including Service Technician, Service Supervisor, Installations and Security. Jamie Zaffke, Sales/Marketing Director
Since joining Scheffres Laundry Service, Jamie has leveraged his industry knowledge and experiences in establishing Customer Journey paths to help design a process model which focuses on the Customer Experience for all of Scheffres Laundry divisions. He successfully identifies products that aligning with this same focus. Jamie is a huge asset in setting the framework for our company to push for growth. Previous positions include Inside Sales Manager, Key Accounts, GSA NEXCOM Military Installations; Senior Regional Sales Manager, US Northeast and Canada multihousing sector; and Manager, Business Development and Sales Support US Operations; various management sales and service positions within the laundry industry.